Are you a techie who doesn't know what to get for your mum this coming Mother's Day? While she might not appreciate a sick pair of headphones or a computer monitor (or she might), she'll definitely enjoy the Dyson Supersonic with pale rose gift edition case.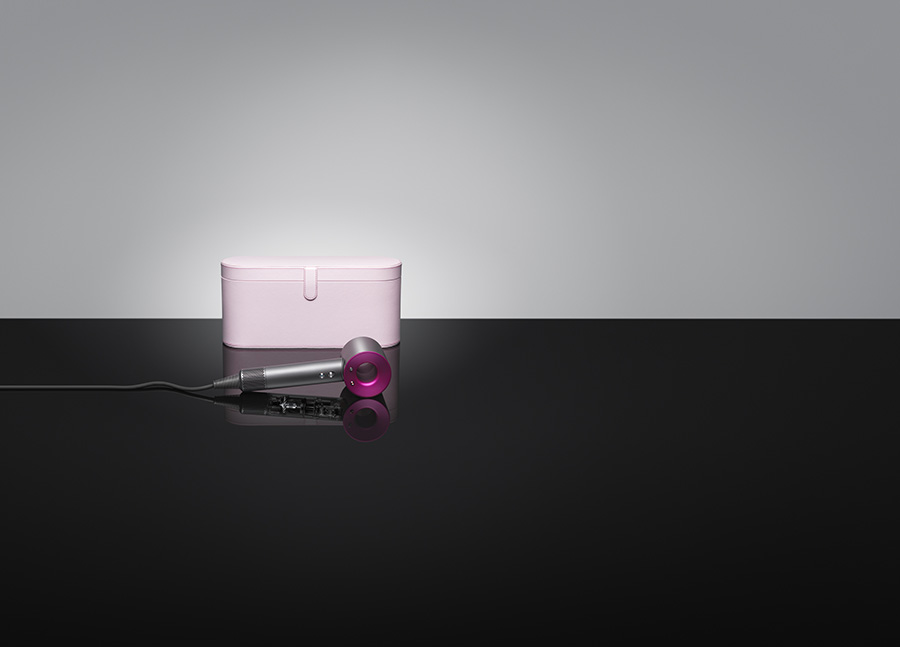 A Scientific Approach
Dyson has invested £50 million in the development of the Dyson Supersonic hair dryer! Dyson engineers studied hair from root to tip, understanding how it reacts to stresses, how to keep it healthy and how to style it.  Over four years they tested the product on different hair types and built test rigs which mechanically simulate hair drying techniques – which can differ around the world. To date over 1010 miles of real human hair have been used in testing.
You know that your mum's hair is in good hands with this amount of dedication poured into research!
State of the Art Engineering
The Dyson Supersonic hair dryer is powered by the Dyson digital motor V9, Dyson's smallest, lightest, most advanced digital motor. It is up to eight times faster than other hair dryer motors and half the weight. It is also engineered for balance and ease of use.
Traditional hair dryers can sometimes have a weak airflow, meaning they are slow. Others can have strong airflow, but it is not necessarily controlled.The Dyson Supersonic hair dryer uses Dyson's Air Multiplier technology so that the volume of the air drawn into the motor is amplified by three due to this technology, producing a high pressure, high velocity jet of air.The Dyson Supersonic hair dryer creates a focused jet of air, angled at 20° for controlled and precise drying/styling.
As if being a good hair dryer is not enough, a team of Dyson aero-acoustic engineers used an axial flow impeller to simplify the pathway of the air, making it so quiet to the point that it's barely audible. The motor is also surrounded by acoustic silencers to further reduce sound.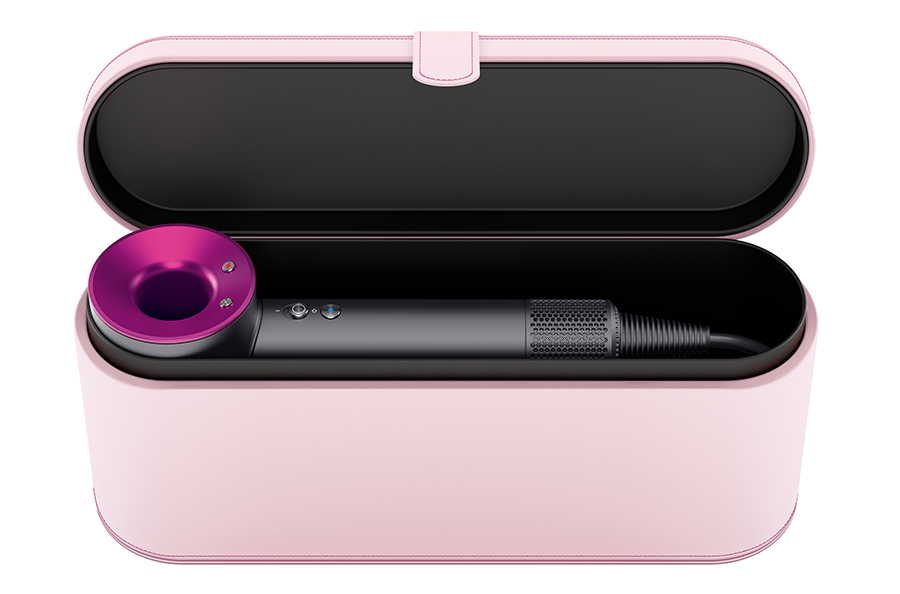 Care for your Hair
Some conventional hair dryers can reach extreme temperatures, especially when held close to your head. This can cause extreme heat damage to your hair.The Dyson Supersonic hair dryer has intelligent heat control, helping to ensure that you hair isn't exposed to excessive temperatures. A glass bead thermistor measures the temperature 20 times a second and transmits this data to the microprocessor, which intelligently controls the patented double-stacked heating element.
And of course, all this awesomeness encased in a very elegant pale rose gift case. Get something pretty and practical for your mum this Mother's Day!