If your current phone contract is about to end, and you're getting tired of the same old lock-in contract, there's now a new option in town! The Circles Switch Initiative runs from now to the 31st of December, so you've got a couple months left to try it out and see if the Circles.Life is for you.
[Lion King Voice] It's The Ciiiiircles.Life
Wondering what the Circles.Life is? It's basically a no-contract, no-bundle plan that gives consumers more freedom than the traditional yearly or longer contracts. Now, if you're unhappy with a telco, you don't have to endure the remainder of your contract!
The base plan comes with up to 6GB of data, 100 minutes of talk time, and free incoming SMSes at just $28/month. You can add on extra data, talk time, and outgoing SMSes at pretty reasonable prices too!
But when it comes down to it, the biggest draw definitely has to be the lack of a contract. Curious? Now's a good time to be, with the Circles Switch Initiative.
Circles Switch Initiative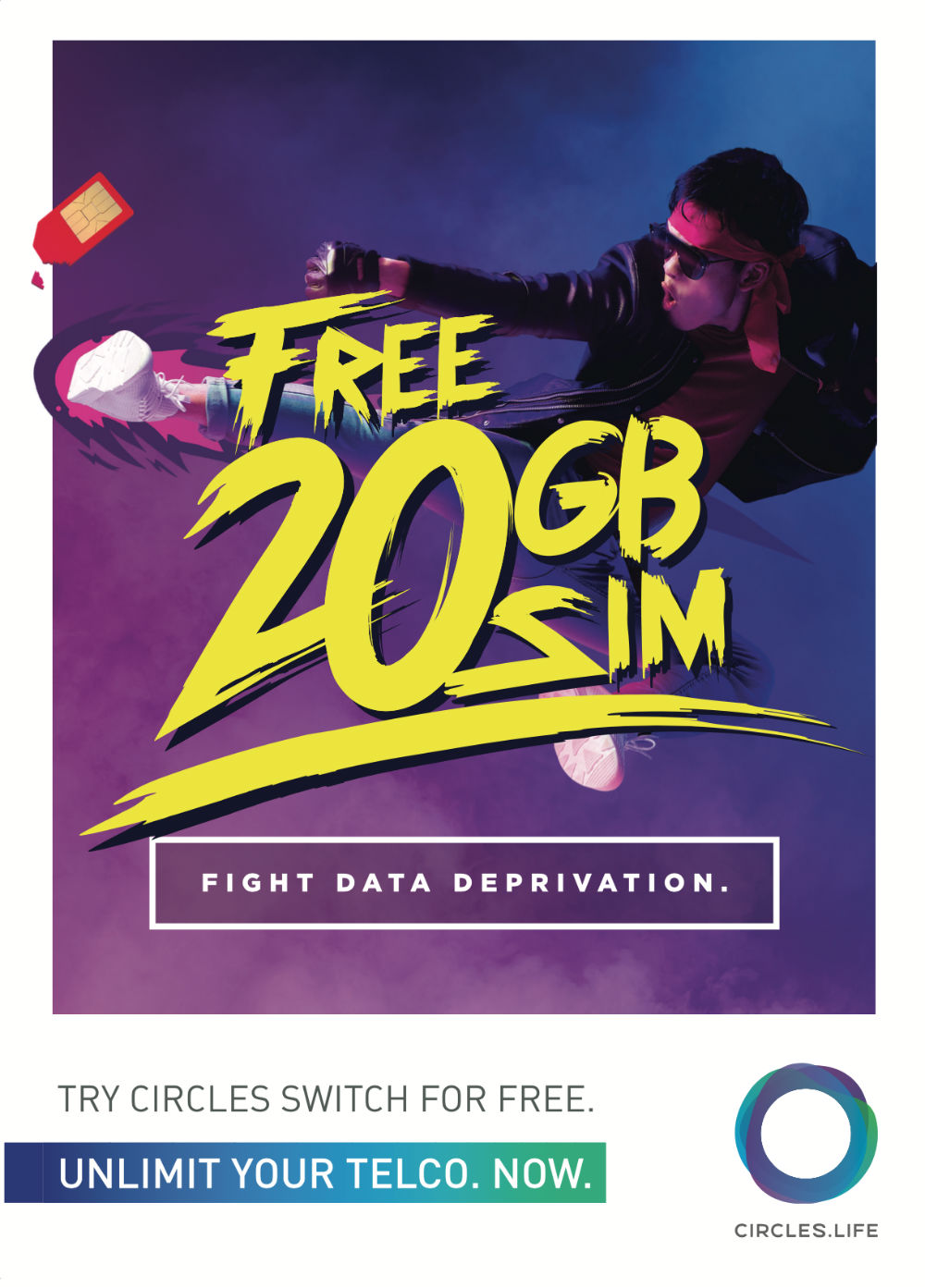 The Circles Switch Initiative offers you a chance to try out the Circles.Life experience before deciding to buy a full plan. It offers a free SIM-only line stocked with 20GB monthly local data, 100 minutes of talktime, and 20 SMS messages. The best part? There are no hidden costs whatsoever! No delivery charges, no registration fees, no SIM card costs.
With 20GB, you probably don't even need wifi anymore. Okay, probably not, but still! Given how expensive it can be to bust your data cap, 20GB a month is a godsend.
You can cancel your free trial anytime before December 31, or get automatically ported over to a full Circles.Life base plan. But Rameez Ansar, co-founder and director of Circles.Life, is pretty confident that once you've gotten a taste of the Circles.Life, you won't go back.
International Expansion
Circles.Life is Singapore-grown, but it plans to expand internationally. Their first stop is Indonesia, and aim to launch service there by 2018.