WhizComms celebrates its second anniversary. Being one of the lowest-priced 1Gbps Home Broadband service provider in Singapore, it is appropriate that this occasion is celebrated with great discounts for you.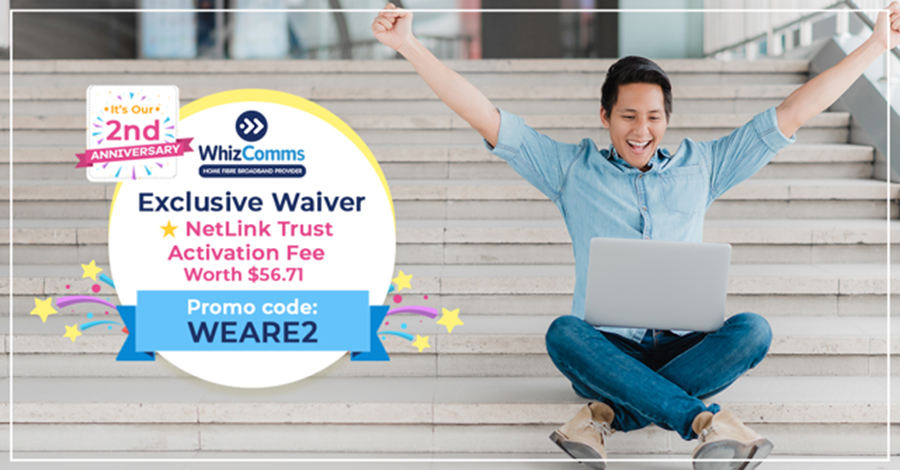 Affordable Internet, with Discount!
WhizComms will be throwing in bi-monthly promotions to all new subscribers this November 2018. You can get Broadband Plans from as low as $34/month. On top of that, there will be an exclusive waiver of Netlink Trust (NLT) Service Activation Fee, worth $56.71 for the whole month.

Keen potential subscribers are encouraged to sign up for their desired promotions above during the time period. There is strictly no extension for these super hot deals once the period has passed.
To redeem the promotions, go to https://www.whizcomms.com.sg/promotions/2nd-anniversary/  and subscribe with the promo code <WEARE2> within the respective time period stated above.