FUJIFILM Year-End Sale (Until 31 December 2018)

It's that time of the year again – to shop for the festivities! FUJIFILM is back with a motherload of deals for the next two months across its X series cameras, including the X-T3, as well as the bodies of the X-T2 and the X-PRO 2.
Enjoy massive cashback deals up to $800 (with purchase of the X-T2 Body) and $50 cashback when buying selected lenses. On top of that, if you make your purchases at FUJIFILM Studios, get ready to receive free gifts and exclusive promotions.
Check out all the great deals below (click image for full size).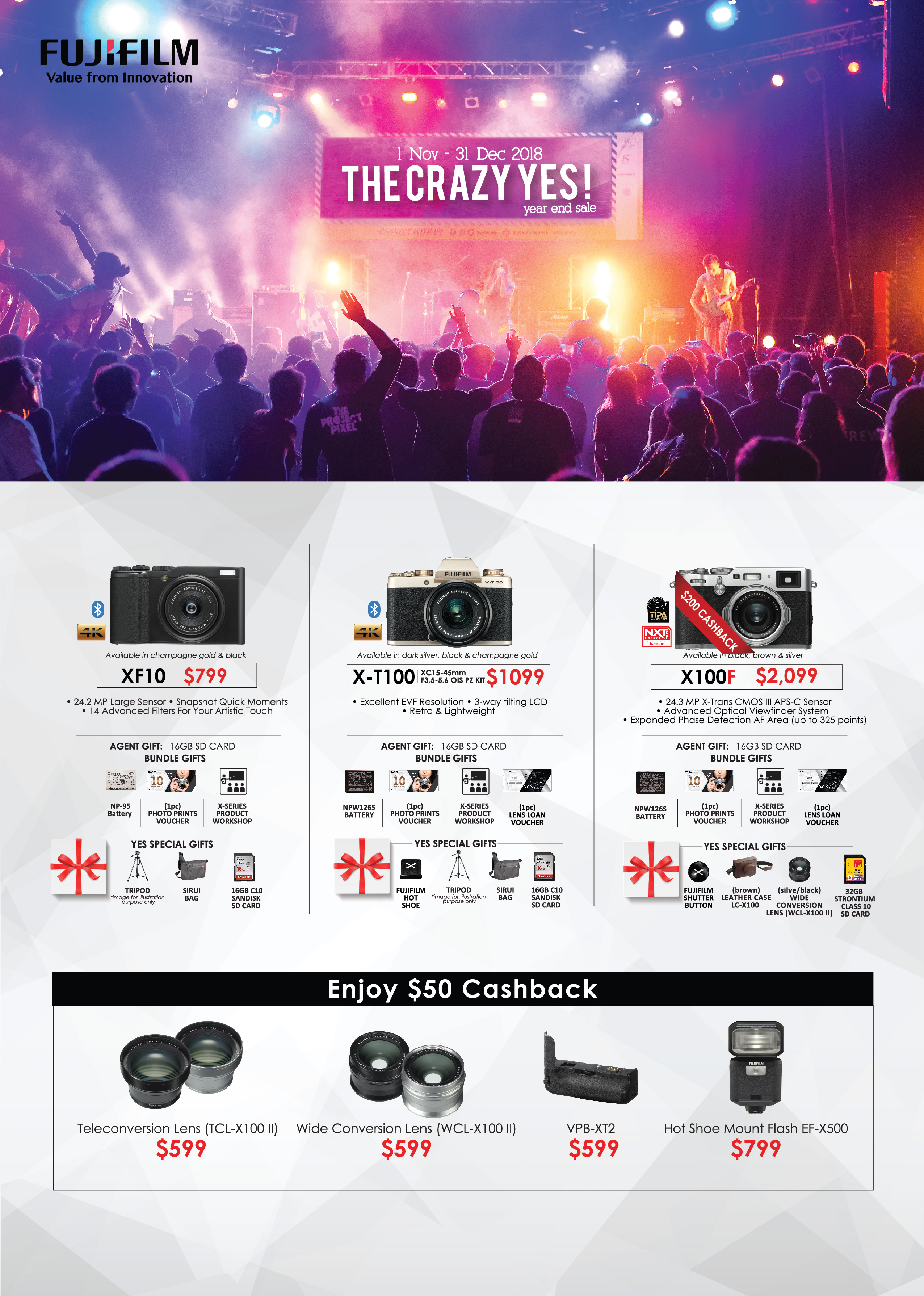 All deals are only valid at FUJIFILM authorised dealers. Purchases made at Sprintcass and Mohamed Mustafa & Samsuddin are not eligible for free gifts.